CARNITINE PLUS LIQUID

✔ Liquid Metabolism Igniter - L-Carnitine, which is an amino acid that we naturally produce and obtain through diet, helps the body's ability to burn fat for fuel and exercise performance.* To generate metabolic energy, the body must break down fats to be transported to the mitochondria, which is the powerhouse of the cells. L-Carnitine helps to facilitate this process by enabling the transportation of fatty acids to be used for energy, which can help ignite exercise performance.*
✔ Extra Strength Triple Action L-Carnitine Complex - Strategically formulated to provide 3 separate forms of L-Carnitine at a potent 3000 mg dosage to work synergistically to help enhance metabolism and energy during intense exercise.* L-Carnitine Plus 3000 mg features traditional L-Carnitine combined with L-Carnitine L-Tartrate, which is a form of Carnitine that is bonded to Tartaric Acid. This form of L-Carnitine provides enhanced bioavailability, as it's absorbed quickly by the body, making it valuable prior to exercise to support weight loss, energy and recovery.* L-Carnitine Plus 3000 mg also features Acetyl L-Carnitine, which provides the most bioavailable form of L-Carnitine, as it quickly passes through the blood brain barrier and reaches the brain and nerves, where it can enhance cognitive health.*
✔ Gamma-Butyrobetaine HCI - Or more commonly known as GBB, is often referred to as being the "superior" form of L-Carnitine. GBB serves as a potent precursor to L-Carnitine, as our body naturally converts it into this key fat burning amino acid. By including GBB, L-Carnitine Plus 3000 mg enables accelerated production of L-Carnitine within the body for additional lean body support.*
✔ Clinically Studied Paradoxine® Grains of Paradise Extract - Native to West Africa, Grains of Paradise is a spice that is derived from the same botanical family as ginger. Located within the seeds of the Grains of Paradise includes beneficial constitutes that have been shown to aid in increased energy and fat loss.* Several human clinical studies have shown Grains of Paradise to increase thermogenesis and decrease body fat in hard to reach areas.* L-Carnitine Plus 3000 mg provides a premium standardized extract, which contains 12.5% of beneficial 6-Paradol Seed. Our standardized extract ensures that the key components of the herb are verified every batch to guarantee overall quality and potency of the fat burning botanical that is based on real science.
✔ High-Quality Ingredients - Betancourt Nutrition strives on providing superior ingredients focused on strong results. L-Carnitine Plus 3000 mg was strategically formulated with scientifically studied ingredients to help support a healthy metabolism and weight management.*
Customer Reviews
100
reviewers would recommend this product
Write a Review
10/09/2022
I recommend this product
Great product, tasty and effective!
We began using this two weeks ago and felt it met and exceeded our expectations.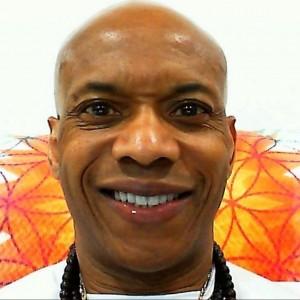 JW
Johnnie W.

United States
08/01/2021
L Carnatine
Great fat burner, love it and taste amazing!!!
Frank G.

United States
07/20/2021
I recommend this product
Absolutely love this
Part of my pre-breakfast fasted cardio. Can tell a real difference in energy and fat loss. Plus, it tastes great.
Orville K.

United States
06/07/2021
Real fat burning
Loved every drop of this L Carnitine !!
Anonymous

United States